Guild Update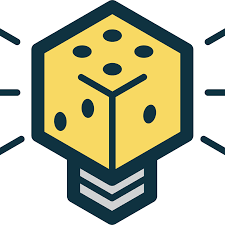 COVID and Guild Playtest Meetings
Currently we are allowing playtest facilitators for each location to determine if meetings will be held, as long as they fall within state guidelines. Updates on the status of these meetings will be announced via our BGDG of Utah's Facebook Group. The Layton and Lehi (used to be Pleasant Grove… see below) groups seems to be meeting with some regularity. The Salt Lake group is checking in with Demolition Games at this time.
Meeting Location Changing!
Blackfyre is moving to Lehi game grid Game Grid Lehi, 400 S, Millpond Dr #F, Lehi, UT 84043 1st and 3rd Tues.
Discord and the Guild
The BGDG of Utah's Discord is a great way to get to know those in the guild and discuss all things game design! If you've not joined yet, we'd love to have you come and participate with us!
BGDG of Utah Social Media
We have an active Twitter and Instagram account now! Please follow and start using #bgdgofutah in your game design related posts and they will be liked, retweeted etc!
Upcoming/Current Events

ProtoCON 2022

Tickets and Badges are now available for ProtoCON 2022! This will take place January 28-29th 2022 and will be an in person board/card game prototype event! Triple Session badges are already sold out. Be sure to get your tickets soon as November 22nd 2021 is the last day for designers to secure badges! Playtesters will have more time to get their badges but there's no time like the present to get yours reserved as well!
SaltCON Spring 2022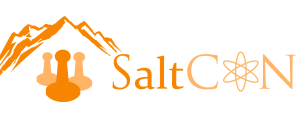 SaltCON will be taking place March 3-6 2022! Be sure to get your badges early as SaltCON has been selling out in previous conventions! It's always fun to get together and game!
Current Design Contests
This table has been borrowed from Cardboard Edison
Guild Related Videos and Games
Monster Mayhem
"A bluffing, push your luck social party game for 4-12 players. Based on Prisoner's Dilemma, each game plays in about 30 minutes." –Kickstarter game from Jarom Higley (aka J&E Innovations).
Faction Fighters
"Draft a deck, choose an area, and join a competitive card battling adventure!" –Kickstarter game from Paige and Aaron Treglown.
Zoo King
"Build the zoo of your dreams collecting diverse sets of animals and competing to win the most awards for your zoo." –Kickstarter game from Evan Johnson
Zoo King was also featured in the news section of BGG which is pretty cool! You can check out the article from Eric Martin here.
Snack Time
"A gruesome roll-and-write for an unlimited number of players. Don't get caught by the police while making sure creatures don't starve!" –Kickstarter game from McKay Anderson
Knightliness
"Become a traveling Knight! On your journey you will battle in tournaments and set out on glorious quests. Being the best Knight will earn you victory points along the way." –PnP Game from Richard Killian which was entered in the BGG 54 Card Contest.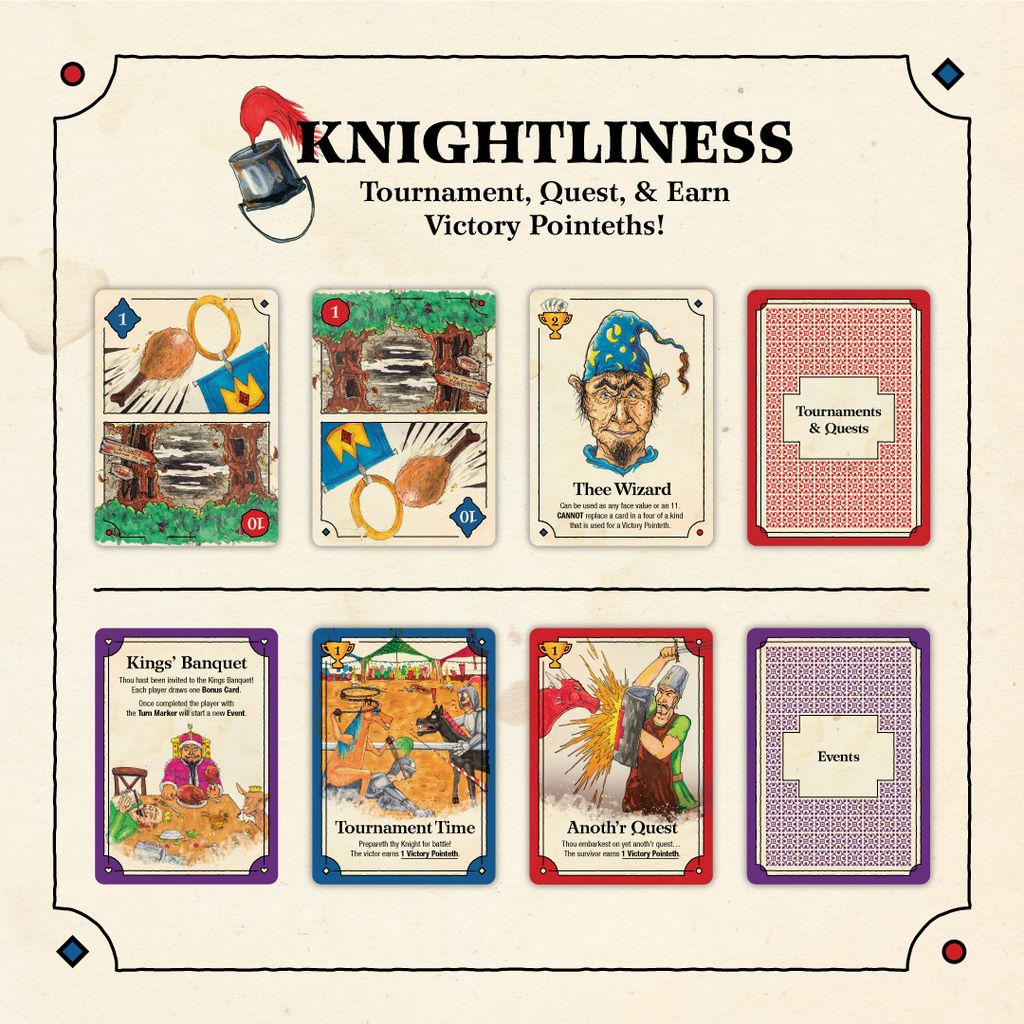 The Board Game Community Show
Riley Stock interviews both David Gonsalves and Jeff Beck about ProtoCON!
Guild Member Highlight: Rick Lorenzon
Written by Dustin Dowdle
I've been having a difficult time getting this written. Rick was a very close friend of mine and I wanted to take the time to honor such a great friend and member of our community after his passing and have found it to be a very emotional experience. You can read a KSL article about Rick and his passing here.

Rick was the first person in the community to invite me to check out the Board Game Designers Guild of Utah. He had attended on a few occasions but was not a full member himself at this time. He always spoke highly of the community here, in particularly of his friend Alf Seegert, whom he'd been friends with for many years. Below is a snapshot of Rick's first interaction with me. He and I met on the Board Game Designer's Forum. I had made a short introduction and in the jovial and friendly way which was a hallmark of Rick, he jumped at the chance to introduce himself and struck up a conversation with me.

Shortly after that Rick and a small group of friends from that forum all started a small discord group (which is no longer active) where we all shared game design ideas and had dedicated channels for each of us to highlight the things we had been working on! This was actually the inspiration behind the BGDG of Utah Discord Server that gets used today! I loved the feel of that small community that Rick and I had been a part of and wanted to offer that same kind of feeling to the whole guild.
It was during our early time on Discord that Rick shared with me his design Chrysopoeia: Lords of Alchemy. This design had been redesigned several times and was something he invested a lot of heart and energy into, which is obvious when you look at the pictures he took of the game (and often dressed up for)!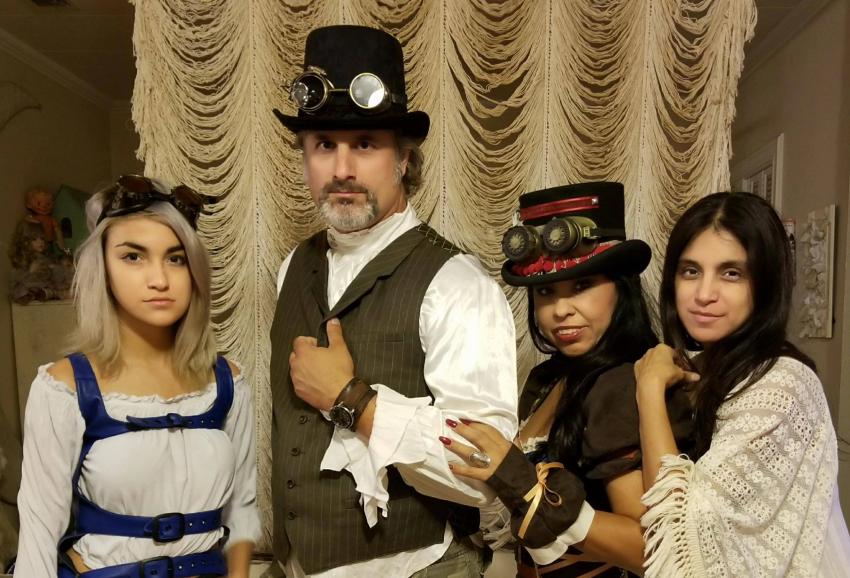 Rick was also featured on one of the earliest episodes of The Board Game Workshop podcast. In addition to the pictures provided above, it's also nice to have the recording of his voice to help illustrated his personality and the genuine person he was.
Rick finally made it out to Utah and we got to meet in person for the first time, after having been online friends for so long! It was fun to have him become more and more involved in the guild and he was so much fun to hang out with at SaltCON and guild meetings when he was able to make it to those!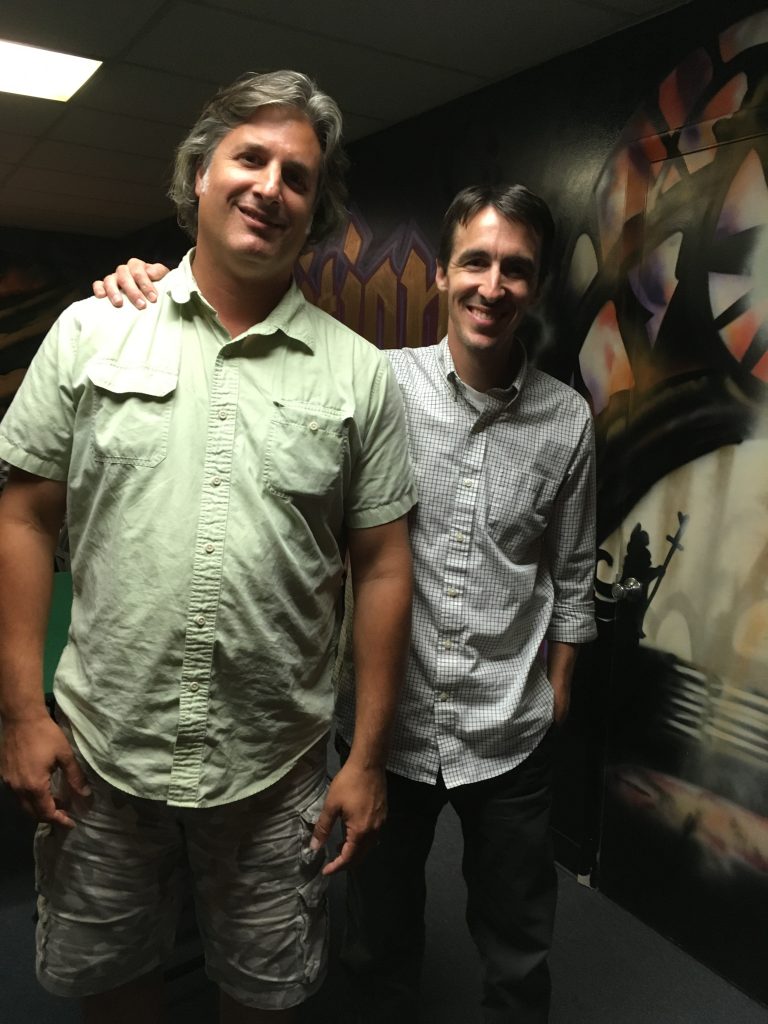 Rick was the kind of person that makes you feel good. He noticed people around him and always has thoughtful things to say. He cared passionately about the things in his life and was simply a friend to those around him. Rick, we will continue to miss you greatly!