Guild Update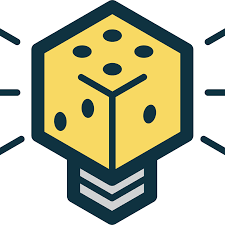 COVID and Guild Playtest Meetings
Currently we are allowing playtest facilitators for each location to determine if meetings will be held, as long as they fall within state guidelines. Updates on the status of these meetings will be announced via our BGDG of Utah's Facebook Group. The Layton and Pleasant Grove group seems to be meeting with some regularity.
Discord and the Guild
The BGDG of Utah's Discord is a great way to get to know those in the guild and discuss all things game design! If you've not joined yet, we'd love to have you come and participate with us!
BGDG of Utah Social Media
We have an active Twitter and Instagram account now! Please follow and start using #bgdgofutah in your game design related posts and they will be liked, retweeted etc!
Upcoming/Current Events
ProtoCON 2022
We are looking forward to preparing for ProtoCON 2022! If you are interested in participating or helping to organize it then please reach out to David Gonsalves.

SaltCON End of Summer is back!
SaltCON End of Summer has been announced! This will take place from Friday, July 30th – Sunday, August 1st. Badges opened up on May 1st. If you feel comfortable attending then it would be great to see some guild members again after all this time! Badges are selling fast and won't last long (only 500 badges will be sold with additional badges available for those who volunteer).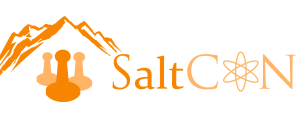 Current Design Contests
Solo Duo Challenge (05/14/21 The Game Crafter & BGDL)
Board Game Workshop Contest (Submissions open 05/16/21, Submissions end on 06/13/21 Board Game Workshop)
Stuck at Home Design Contest (06/15/21 Gaming with Edo)
World Original Design Contest of Board Game (07/18/21 YOKA games)
Small Box Challenge (09/30/21 The Game Crafter)
Guild Related Videos
Below are two videos who highlight Brandt Brinkerhoff's upcoming Kickstarter game Oros!
Hidden Leaders Kickstarter
Dustin Dowdle has been volunteering to help with the background stories and world building in the Hidden Leaders Kickstarter campaign! Not only that, but there's a call for followers of the game to help write short stories for the heroes within the game!
Write a story of ~300 to 1000 words for your favorite hero in Hidden Leaders
Send your story via E-mail to boardgamegoblin@bffgames.org
. Besides, if you've not seen the art for this game then you're missing out!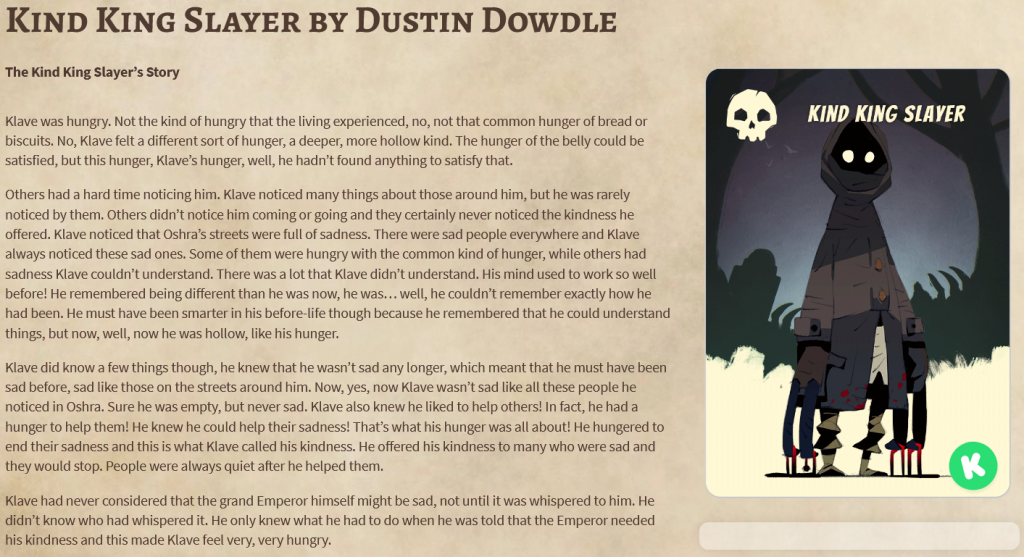 Board Game Community Podcast
Introducing the Board Game Community Show! Guild member Riley Stock has started this new podcast that helps us get to know people from all over the board game community. Gamers, designers, content creators, etc. Find new folks or learn more about people you already know and love. If you are interested in being interviewed on the show then reach out to Riley via the guild's discord!
Game Design Highlights by Riley Stock
A few folks in the guild were talking about how great of an experience the Tabletop Mentorship Program was. It sounded like a cool idea, but I felt like a nobody and that I'd just be wasting some big wig designers time if I signed up. I pushed through that feeling though and signed up.
Overall it was a fantastic experience, my mentor was spectacular and he helped me achieve my goals. And though I got a lot out of it, I could have gotten more had I put more into it. I'll share my victories, short comings, and things I would do differently to hopefully encourage you to do it and get the most out of it.
Sign up
It's a scary, yet simple process. You fill out information about yourself. A small bit about age, gender, race, and general personal info. A bit about what type of games you enjoy. Then you fill out what type of game you're working on. Even if you have multiple games or a game that isn't very far along, I would recommend picking one that best describes your style as this will help the mentors get a feel of if they have the skill set to help you.
You also get to choose your preferences. I know a white guy from a dominantly white male area asked to work with someone who was female or non-binary so that he could gain perspective and grow through beyond just design.
You can request what type of mentor you'd like. Someone who will cheer you on, someone that will push you hard, someone that will give you tough love, etc. Pick what will help you best. I didn't have a preference.
Finally, say what you want out of it. This is one of the things you should put some thought into. This is a 3 month mentorship. If you're wanting to learn to design a game, do a successful Kickstarter, and learn to use your Kickstarter to help build your board game empire, you may want to scale it back. Pick the part you want to focus on most. I did want to learn about Kickstarter and pitching my game to publishers, but most importantly I wanted to focus on getting my game design made and playtested with strangers.
Meeting your mentor
If a mentor chooses you then you'll get an email saying who your mentor is and contact info. When you get in contact, try and set up a time you can audibly chat. Whether that's through discord, Zoom, a phone call, whatever.
First chat get to know each other and set goals. Ask what their experience is, have they been a mentor or mentee before, what they feel like they are best at, and whatever else you'd like to know. Talk about yourself, your design experience, what your goals as a designer are, and what your goals are.
You should touch base at least once a week. At times I met 2-4 times a week and sometimes we'd skip a week. I strongly recommend having Tabletop Simulator (TTS) or using Tabletopia if you're focusing on your design skills and/or playtesting. It's intimidating, but there are amazing resources in the Guild to help you. Big shout out to Lyle Thatcher, who helped me a lot with learning TTS.
Goals
For me, this is where I got the most success and the biggest failing. ProtoSynthesis was coming up in a month and a half and my mentor and I set up the goal of getting my game up and ready on TTS and signing up for ProtoSynthesis.
Once up on TTS, he and I started playtesting. He gave great feedback and helped prep me for receiving feedback. ProtoSynthesis came and I had a fantastic time. I got a lot of good out of it, thanks in large to my mentor.

Missed opportunity
This next part is where I fell short. I had only the one goal and achieved it halfway through the mentorship. I should have immediately set another goal. Any goal at all. 
I still kept in touch with my mentor. We played some of his games that he had either pitched or signed with publishers. He shared what was going on in the back and forth with publishers in getting his games ready for release. He shared how he reached out to publishers with new designs and the good, bad, and tepid responses. It was really great info and insight into what to expect. But I probably could of grown even more had I just set a new goal for myself. He would have happily helped me.
There is a great discord where you can chat with other mentors/mentees and help each other out. They do social meetups online and playtest games. I wish I had prioritized some of that. It is an excellent way of networking and making new friends in the community.
They had weekly guests come chat about something and then do a Q&A. Definitely check those out. I got to ask Matt Leacock some questions as part of a Q&A, which was fun and exciting.
Just do it!
If even for a second you think "maybe I should try this" then just do it! I am a far better designer because of my mentor and I gained an awesome friend through the program. Don't let imposter syndrome hold you back.
I'd also encourage many of our members to sign up as mentors. Whether you've pitched games or self published. Even if you don't plan on ever pitching or doing a Kickstarter but have just made games to play with friends and family. There are a lot of people in search for mentors and you might be just what they need.
The next round is from May 24th to August 23rd. Sign up opens May 8th. https://www.tabletopmentorship.org/home
Interview with Rob Cramer
Personal Questions
What's your backstory? Tell us about yourself and how you got into game design.
I've loved board games my whole life. A highlight includes "Baking and Board Games" nights in high school where friends and I would try baking a new dessert recipe and play Catan or Ticket to Ride. But I dove deep into board games after I bought Coloretto for my wife for her birthday one year. It completely opened my eyes to the sheer variety of games out there and I haven't looked back.

My first attempt at a board game design was during the summer of 2015 when my wife was working in Switzerland for 3 whole months. I had to do something to keep myself busy, and Greater Than Games was holding a design contest for dexterity games. My entry was Pizza Pronto, where a player would read a pizza order and players would flick delivery cars and toss pizzas in real-time. The combination of memory, dexterity, and real-time mechanisms was actually inspired by an old McDonald's board game. Pizza Pronto was ultimately abandoned, but it did lead me to Jeff Beck of Uproarious Games, who published my latest design The Grand Carnival.

I work best with deadlines and constrictions, so I mainly design games in response to design contests. You get great feedback, you are pushed to get a finished product, and you get to meet a whole bunch of people! There are contests to design all kinds of games, so if one pops up you're interested in, go for it!
Can you walk us through your design process? Do you start with specific themes in mind or want to utilize certain mechanisms?
A lot of the time I start designing a game purely by what I want to see on the table at the end of the game. Table presence is a huge priority for my designs. The tactility of games is one of their biggest strengths, so I want people to have something really pretty to look at, even if they aren't playing. It's a strange focus, since I don't have any real artistic ability and the illustration is left to much more skilled people, but it's worked out for me so far!
How did you come to be involved with the guild?
I've been watching the guild from afar and wished I could go to meetups and such, but haven't been in a good place to get involved until recently. I was in Utah County for the past 10 years, but now I'm moving to SLC where I'll be a lot closer to everything: family, friends, SaltCON, etc. I'm ready to jump in as soon as I'm settled in.
If you could pick 3 games that every designer should have to play, as a sort of game design curriculum, what would you choose?
Millennium Blades for the sheer ridiculousness of it. The dressings of that game are some of the best touches I've seen in board games. You get to slap down giant stacks of cash for a single card. You have to read cards and try and understand how they fit into your current deck in real time. It captures the experience of high-stakes competitive CCGs in such a fun way.

I'm a little biased towards Button Shy Games since they published my first games, but their game Sprawlopolis is a perfect solo game, in my opinion. It's just 18 cards, but you get to build an entire city on your table in less than 10 minutes. There are different scoring conditions on the back of each card, and only 3 are used each game. It's an astounding amount of variability, but the core game is so satisfying that it's a delightful puzzle each time.

No Thanks! is genius in its simplicity. Just some numbered cards and a few tokens, but you'd be hard pressed to find a smarter game out there. Every small game I design will have to live in the shadow of No Thanks!
Game Related Questions
You have been working several games, though the main game you've been working on is called Critter Grove. Could you tell us more about that?
Critter Grove is a cooperative polyomino game I designed for the 2020 HABA USA Game design contest, where it ended up as one of the winners. Players are scoping out an empty island, laying down landscape tiles to create spaces to place animal homes. Each animal has preferences for what kind of landscapes they want their house to be touching, and you have to fit every house on the island to win. I want it to feel like doing a jigsaw puzzle with your family, but the picture comes out differently each time.
What design challenges did you have to face when designing Critter Grove?
Cooperative games are tough! Trying to solve the Quarterback problem is especially difficult when you just want all of the pieces to fit together perfectly. I want players to have information so they can coordinate with others, but not enough information that one person can just take over. Still working on how to best solve that one…

Another problem is making sure each player feels empowered during the game, that they are contributing to the win condition in their own special way. What do special powers in a polyomino game look like? What rules can be broken without betraying the puzzly nature of polyominoes?
Tell us about some of the other designs you've been working on.
I'm also working on Critter Grove: Flip 'n' Fill, which turns the original Critter Grove into a competitive game for any number of players. It started as an exercise to see if I could design a roll 'n' write game, but might actually turn into something on its own.
It's my understanding that you've been working with Button Shy Games as well as with Uproarious games in the past. Could you share more about your designs with them?
Button Shy published my first two games Skyscrappers and Turbo Drift, which were designed for 9-card and 18-card game design contests. Turbo Drift is a real-space racing game where players are swerving around barriers trying to reach the finish line first. I love the look of the game, and it was a great challenge to try and cram a game into just 18 cards.
My latest design is The Grand Carnival with Uproarious Games, which is gigantic compared to the others. Boards, wooden pieces, tiles, polyominoes, a box? What more could a person ask for? Incredible production with amazing art by Ryan Goldsberry where players are planning out and running their own carnivals. You get to build giant attractions, collect tickets from guests, hire carnival barkers, and learn some shady secrets from your fellow carnies.
Are you hoping to self publish or pitch your designs to a publisher? What are your thoughts behind that?
I have a tough time designing games already, so if I can avoid figuring out how to manufacture and ship games, that's the route I'll take 100% of the time. There are so many talented individuals in the publishing space that I'm more than happy to work with them to bring a game design to life.
Final Wrap up Questions
If people wanted to contact you or follow your game designs how should they go about that?
I'm most active on Twitter as @robthecramer and BGG as robthecramer. I've been writing about all of my Critter Grove stuff so far here: [WIP] Critter Grove – Cooperative Polyomino game for 1-5 players (HABA contest winner) | BoardGameGeek .